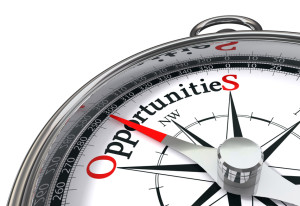 Longbow Partners is proud of our stable and ongoing client relationships. Many of the firm's clients have been with us since the firm was founded 5 years ago, several precede the firm's formation, having been engaged with individual partners for 10 years or more.
Cultivating substantial, effective relationships allows Longbow Partners to provide highly customized services, such as enacting legislation specific to the client's needs as the legislative climate changes.
Whether lobbying is a part of your organization's current strategy, or you are interested in developing a legislative presence, Longbow Partners has the experience and network to build and manage a legislative program that allows you to stay forefront on issues that shape your industry.
Our expertise includes:
Political Strategy and Planning
– Assist clients in planning their state legislative strategy to protect legislative initiatives passed in previous sessions.  Provide strategic advice about the development and prioritization of new legislative initiatives during the interim.  The firm is adept at identifying and understanding that there are multiple leverage points on any given public policy issue, that can assist in advancing a favorable position or mitigating a potential policy or regulatory threat.
Direct Lobbying and Advocacy
– Engage in direct lobbying advocacy, including presenting written and oral testimony to various legislative committees, the executive branch, and appropriate state agency personnel as might be needed.  Educate decision makers about the programs, funding and legislative needs of clients.  Use all legal and ethical means appropriate to obtain passage of legislation that is in the best interest of clients and work to defeat initiatives adverse to your interests.
Monitoring and Reporting
– Utilize state-of-the-art technology and legislative services to ensure that we are aware of all relevant hearings, meetings, proposed legislation, substitutes, and amendments as well as any major agency rule-makings that impacts clients.  Provide timely written and/or oral reports throughout the interim and during the session as needed.
Drafting
– Assist in the drafting of bills, amendments, testimony, advocacy materials, rulemaking comments, and other collateral information as might be required.  Critically analyze draft legislation returned from Legislative Counsel or a legislative office.
Coalitions
– We are available and have the capacity to direct or participate in lobbying coalitions on issues as might be required.  Our experience in managing, building and participating in various industry coalitions as well as our strong relationships and historical involvement with a wide array of regulatory issues could prove beneficial to meeting the client's legislative or regulatory objectives.
Meetings and Contacts
– Work to schedule meetings, provide introductions, and facilitate access to any legislator, agency head, executive branch official, or industry stakeholder that might be in a position to affect client's interests.  Work closely with virtually all members of the legislature and leadership on a variety of legislative and regulatory issues.